The CollectWeb team
"Passion for the stories behind the collection"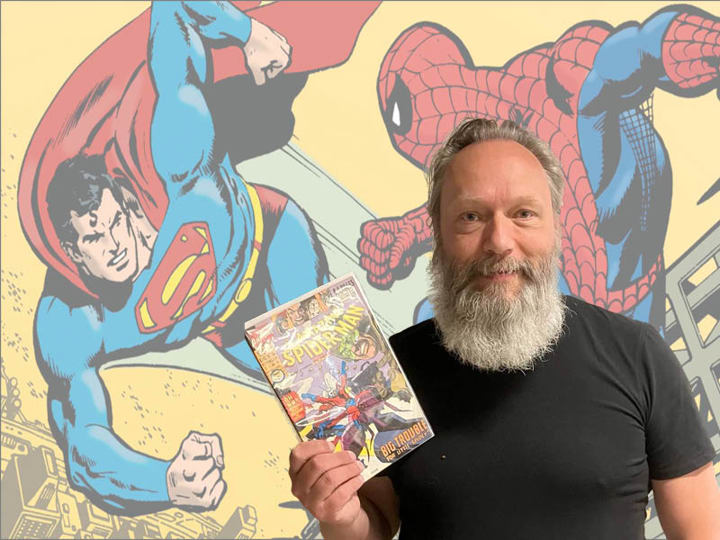 Hans Besseling
In 1977, I first came into contact with superheroes. In my case, it was a Dutch "Spinneman" (album 5). I was particularly interested in the front cover because the inside was black and white. Spider-Man has captivated me ever since. Starting from 1982, I actively began collecting, and in 1986, I started collecting American comics. Of course, I follow Marvel and DC, but I also pay attention to Dark Horse, Image, Dynamite, Valiant, Harris, and publishers that no longer exist. I enjoy the stories and the way artists present them.
My love for this medium has been a constant for 45 years. I still collect and new books keep coming in. This requires collection management, and that's how I got into the trading aspect. I present a large part of my collection at "Jouwinkel" in Dordrecht and participate in events such as "Comic Con Holland", the "Dordtse boekenmarkt" and the "Kamper stripspektakel".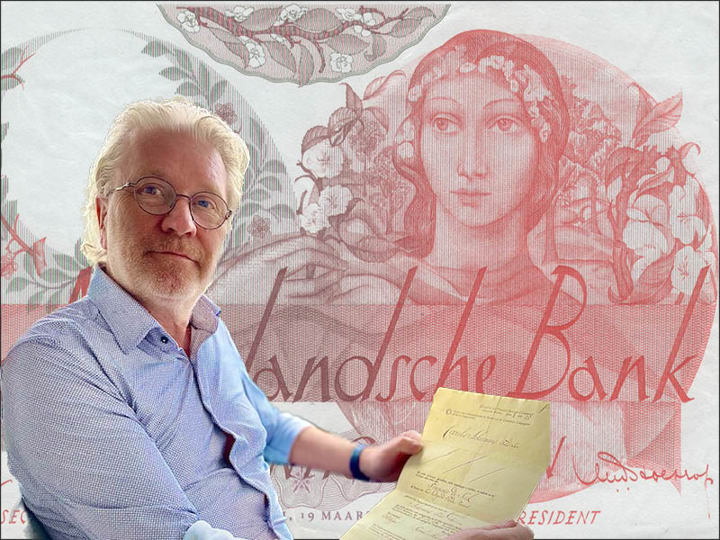 Corné Akkermans
At the age of 16, I purchased my first banknote at the stamp market in Amsterdam. Along with collecting, trading began. Initially, it was in paper money, but later, I also started collecting old securities and historical documents. I visited hundreds of fairs around the world.
In 2001, I started my auction company, Corné Akkermans Veilingen. I have already held 41 auctions, and hopefully, many more will follow. Together with Pim Vercoulen, I published the "Catalogus van het Nederlandse papiergeld 1814-2002" (and 2006) twice, and I was a certified appraiser of paper money, old securities, and historical documents for the TMV (Taxatie en Mediation van Roerende Zaken).
The passion for the stories behind each item makes it special for me. Being able to hold a bond from the Dutch East India Company (V.O.C.) from 1623 or a banknote from 1814 in your hands and realizing its significance has something magical.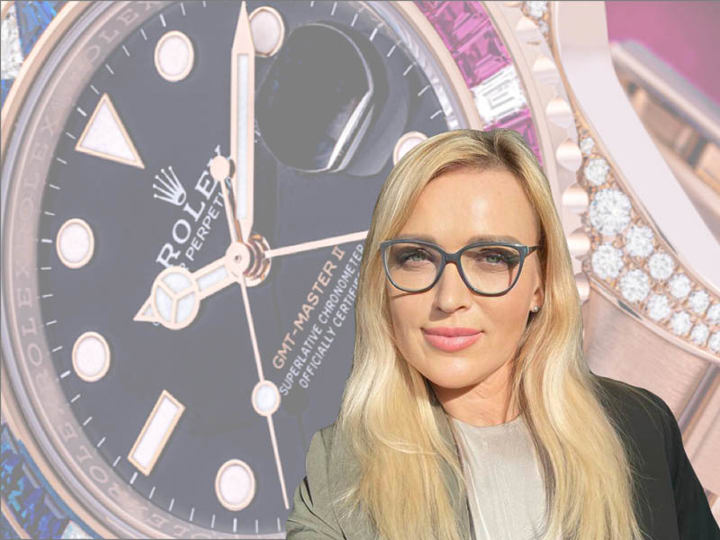 Alona Davydova
When I started working at Collectweb, I was surprised by how interesting this job is. I have always been fond of luxury accessories and have studied the history of different brands. After all, an accessory says something about a person's taste and status.
When I was asked to take on the role of an expert in watches and jewelry, I was thrilled. That's how my fascinating work in the watches and jewelry department began. I delved into research and was amazed by the variety and number of brands.
Each brand has its own story, its own value. Our team and I visit exhibitions, participate in auctions, and can always help you choose a stylish accessory.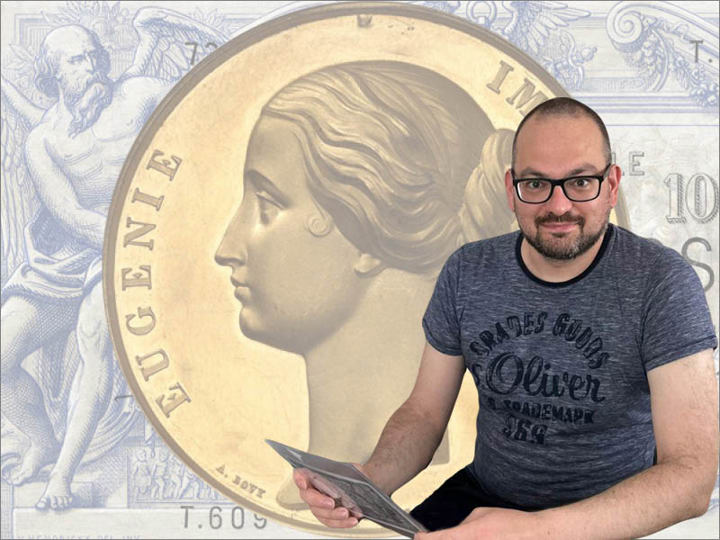 Paul van den Broeck
I was 7 years old when I visited a small coin fair for the first time with my father, in my hometown of Antwerp. Since then, as a member of the "Europees Genootschap voor Munt en Penningkunde" (European Society for Coin and Medal Collecting) and the IBNS, I have visited hundreds of fairs in Belgium, across Europe, as well as in Asia, the Middle East, and the United States.
In the last 10 years, working as a grader for ICG and later PCGS Currency, I have had the opportunity to view and evaluate unique collections of banknotes. This has further fueled my interest in the monetary and aesthetic history of numismatics. I have a special interest in Belgium and its colonies.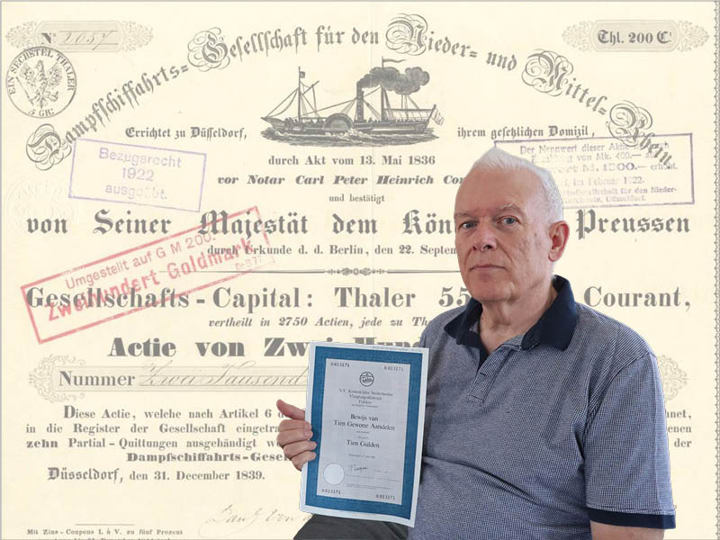 Michel Gieling
The start of collecting old paper securities, also known as "Historical Securities," began at an accounting firm. In one of the meeting rooms, there was a large-sized picture frame displaying a beautiful collage of old securities. Alongside simple Dutch pieces, there were also more colorful pieces from abroad.
My collecting passion ignited after visiting specialized fairs and auctions both domestically and internationally. Additionally, I served on the board of the Association of Collectors of Old Securities (VVOF) for many years.
The history behind the pieces interests me the most, and I enjoy inspiring and advising others to build a qualitatively impressive collection.
Request an appraisal?
We professionaly valuation and purchase
At Collectweb, you can easily and quickly have your valuables appraised. We appraise jewelry, watches, silver/gold objects, banknotes, securities, and coins. Our expert and experienced appraisers assess your items for free remotely via email and phone. Take advantage of it right away!
E-mail
Please send us an e-mail, and we will assess your items.
Take clear photos or a short video.
Provide a brief description of the object.
Send it to corne@collectweb.com
You will receive a response within a few days.
Telefoon
If you prefer to speak with us to explain your appraisal and items, please call us at tel. +31 (0)644 812 471.
Visit our office in Eindhoven
Call us, send us an email or fill in the form at left to make an appointment.
Bring your collection to our office for evaluation by our expert.
We can provide discreet and direct handling if desired.
At the collections location
Call us, send us an email or fill in the form at left to make an appointment.
For special collections or large collections, we are happy to arrange a visit to your location.
We can provide discreet and direct handling if desired.
You can also fill out the form on the left and send it to us, and we will contact you as soon as possible.